WAI Horticulture - Post Harvest Services
Qualified System Design
Fruit Storage Logistics
Project Management
Water and Atmosphere Information Ltd. (WAI) is a private company, based in Nelson with staff located throughout of New Zealand.
We are associated with the Horticulture Post-Harvest Services that enhance the customer's viability. These services are supplied by a team of independent contractors aptly led by Margaret Elliott, located in Horticulture growing regions of New Zealand.
About Margaret Elliott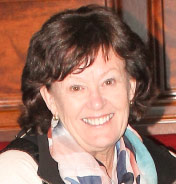 Marg - has been involved with the Horticulture business sector since 1985, culminating in being Quality Service Manager for Zespri, coordinating the audit program and supporting the associated documentation requirements.
Marg has Lead /Trade Master Auditor accreditation and other extensive verification and auditing background working in the primary industry business sectors in advisor roles as well as implementation of auditing programs.
Marg has been involved with Smartfresh™, Kiwifruit trials in Europe and UK.
Marg's skills ensures she is in demand for training for:
Hazard and Control Critical Points (HACCP)
Internal Auditors for BRC accreditation
Marg is a Director of WAI, and part owner of a Kiwifruit Orchard producing Green and Gold.
Contact: margaret@wai.co.nz
---
Our Team