Debbie Walton - WAI Compliance Verification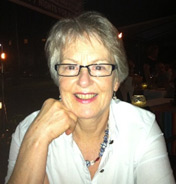 Debbie started in horticulture when she was the co-owner/operator of a Hawkes Bay Orchard which led to her involvement with the horticultural training industry. She also trained in the implementation and auditing of quality management systems Editor of the New Zealand Agrichemical Manual for a number of years and currently manages a database of Agrichemicals and associated agricultural products. Deb also works with LandWISE, an organization that promotes sustainable crop production.
Debbie has been part of the SWNZ auditing (verification) team for the last 7 seven years.
Contact : waltond@airnet.net.nz