Jasmin Howie - WAI Compliance Verification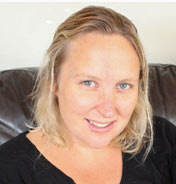 As a winemaker, she has been on the receiving end of SWNZ audits (verifications) for a number of years and has been responsible for winery scorecard completion. Jasmin has a BSc Degree in Genetics and Psychology, a Graduate Diploma in Viticulture and Oenology and has just taken on Motherhood. Jasmin has extensive quality systems experience having coordinated the implementation of compliance requirements for SWNZ, BRC, HACCP, WSMP, IFS, ISO14001, and BioGro for a Marlborough winery.
Jasmin joins the WAI verification team for the 2016 program.
Contact : jasmin.howie@gmail.com