John Miller - WAI Compliance Verification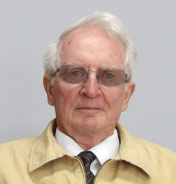 John has BSc and BE degrees from Canterbury. After several years as an electrical engineer in UK and NZ, changed to Management Consulting in NZ and Australia, he then joined the NZ meat industry trade organisation as Technical Manager with responsibilities including standards, R & D and technical liaison with a wide range of agencies.
In 2001 he established his own company, Lochiel Consultants Ltd. He has worked as a contractor to MAF/New Zealand Food Safety (now MPI), and consults on Food Safety. He is a Recognised Evaluator in Animal Products and since 2008 has been a Recognised Verifier for Wine Standard Management Plans.