Kate Wood Compliance Verification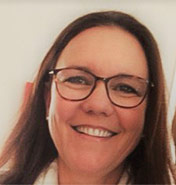 Kate has been involved in Viticulture for the past 20 years working for Wine companies - Corbans, Montana, Te Awa – in various roles i.e Viticulture Manager, Grower Liaison and Technician.
Currently Kate works part time in H.B. for Giesen Wines as Grower Liaison.
Kate has completed a BSc(Botany) at Massey University and went on some years later, to study Viticulture through EIT and Charles Sturt University.
My family lives South of Havelock North on our Sheep and Beef property, and have 3 teenage girls while taking an active role in managing the business, Admin/Accounts.
Contact Kate at: dirk.kate@xtra.co.nz