Marg Elliott - WAI Compliance Verification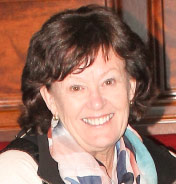 Marg - has been involved with the SWNZ program since 1994, while Quality Service Manager for Zespri, coordinating the audit program and supporting the associated documentation requirements.
Marg has Grape Growing - EIT Qualifications, along with Lead /Trade Master Auditor with extensive verification and auditing background working in the primary industry business sectors in advisor roles as well as implementation of auditing programs and Food Safety programs. Marg is a registered verifier for Ministry of Primary Industries (MPI) Wine Standards Management Plan (WSMP). Marg's certificate in Adult Teaching, ensures she is in demand for training seminars on HACCP and Internal Auditing for BRC accreditation.
Contact: margaret@wai.co.nz