Sally Albrecht Compliance Verification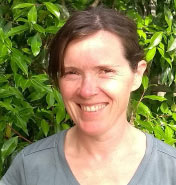 Having graduated from Southampton University with a BSc in Chemistry, Sally returned to NZ to complete a Postgraduate Diploma in Viticulture & Oenology at Lincoln University (2000). Then began her winemaking career starting in Martinborough and taking her to France, Germany and the USA before settling at a small Nelson winery, where she was sole charge winemaker for 8 years. This involved responsibility for compliance with SWNZ, WSMP, CarboNZero and Assure Quality (Organics) and of course being on the receiving end of many audits.
Two boys then came along, and Sally has focused on them for the last few years, whilst taking on a Property Administration role for the Nelson Playcentres Association. She has recently completed training in Management Systems Auditing to enable her to join the audit team.