Sonya Masters Compliance Verification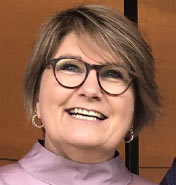 Sonya has been associated in the Viticulture Industry for over 30 years, working in Marlborough and Hawks Bay vineyards along with gaining experience into Grafted Grape Vine Nursery requirements at Corbans Wines in Hawkes Bay.
For the last 20 years, Sonya and her husband have operated a successful Viticulture Contracting enterprise, in Marlborough, during which time she has been closely involved with the SWNZ program from a "Grower" prospective – on the other side of the table. Sonya and her husband still own a vineyard, while enjoying the opportunity for some "down-time" which has given Sonya the opportunity to obtain auditing accreditation from Assure Quality.
Contact Sonya at: sonyamasters1@gmail.com