Tony Robinson - WAI Compliance Verification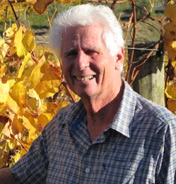 Tony was the founding Director of WAI, which owns Vineyard and Horticulture units in the Nelson Region. Tony is an accredited Agrichemical spray applicator with experience in the Global Gap auditing program. Tony was accepted into the verification team, once he had gained appropriate accreditation - Certificate in Wine - Grape Growing (EIT Hawkes Bay) and ISO 22000 FSMS Lead Auditors Course covering:- Auditing Management Systems, Leading MS Audit Teams and Food Safety Management Systems.
Tony has been with the team auditing (verifying) the SWNZ program for the last 7 years.
Contact: trobinson@wai.co.nz